Deciphering German records if you can't speak the language can be a challenge, to say the least. While I am always here if you'd like the help of a professional, sometimes it's nice to have quick and easy online resources you can turn to in a pinch. Below, find four popular online translation resources, and my thoughts on each: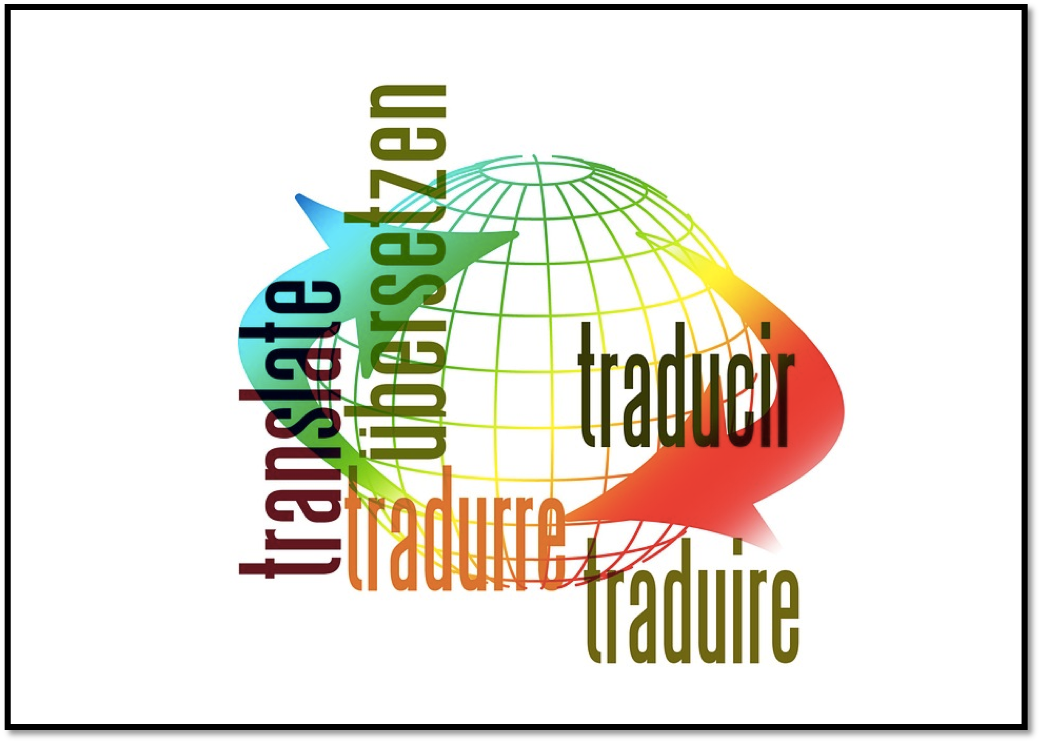 Google Translate is perhaps the most well-known online translation tool. While Google Translate can work well for individual words (such as Bruder for brother) or very short phrases, you do need to be cautious when using it for anything else. In Six Reasons Why a Human is Better Than Google Translate for Genealogy Documents, I outline the shortcomings of this tool for genealogy. For the purposes of this article, however, the two most important factors working against this tool are:
Genealogy documents contain many old-fashioned words and idioms that this machine translation doesn't recognize.
Google Translate can't always tell the meaning of the word for the context that pertains to your specific document.
Take the English word "run". "Run" can mean jog quickly (She runs in the park), manage (She runs a business), a tear (a run in your stockings), and so on. How is Google to know exactly what definition your document requires?
That being said, Google Translate is continuing to improve, so feel free to use this tool – just try to stick to individual words or phrases to give the site less room for error. And if you can, verify the definition provided with a second source.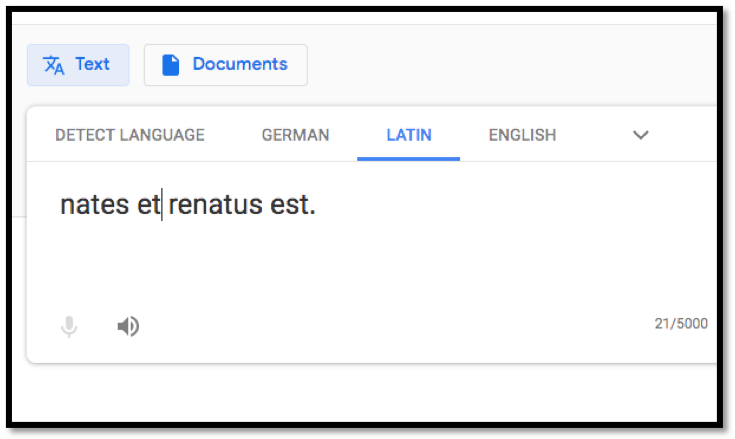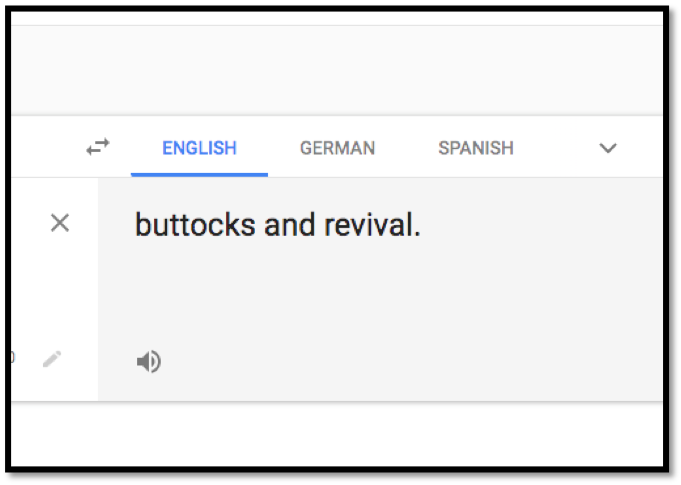 In the example above, I was trying to figure out what the Latin phrase "natus et renatus est" meant in my German document. Google, for some reason, came up with "buttocks and revival". Not sure where that came from – the phrase means "born and baptized". So always take Google's translations with a grain of salt!
Deepl.com is a relatively new translation tool, and I like it better than Google Translate. While it does have similar shortcomings to Google Translate in terms of genealogy documents, I find it to be more accurate overall. It's actually helpful to use both together – copy and paste your phrase into Google Translate, and then copy and paste it into Deepl. Does one give you a better translation than the other?
If you are dealing with idioms, Deepl is definitely better than Google Translate. While Google Translate still tends to translate idioms word for word, providing you with a literal translation (cats and dogs are actually falling out of the sky, instead of it's raining hard), Deepl will often provide you with the actual meaning of the idiomatic phrase.
Below, I typed the German idiom "Ich verstehe nur Bahnhof" (I don't understand anything at all) into both tools. Google translated the phrase literally, giving you the result "I only understand train station." This would make no sense to you as an English speaker, and could completely change what you think your ancestor's document means. Deepl, however, recognized that the phrase was an idiom, translating it as "It's as clear as mud" and providing you with an alternative below that "It's all Greek to me." One point for Deepl!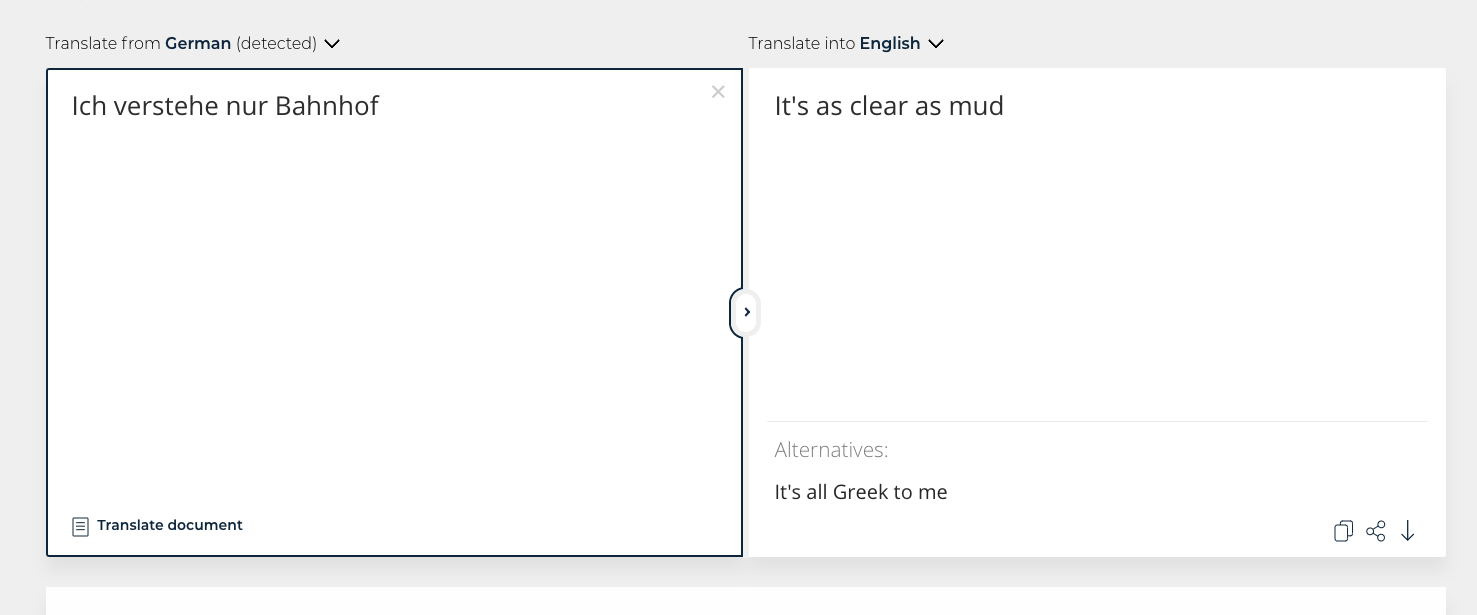 3. Linguee.com
If you have a word or short phrase and want to be more certain of an accurate translation, then Linguee is the site for you. This tool shows you your German word or phrase translated into English by actual translators instead of machines. Upon clicking search, the site provides you with the word's definition, as well as various sample sentences that include your word/phrase in a specific context (in both German and English). Scroll through the examples, and find which definition of the word best matches the context of your document.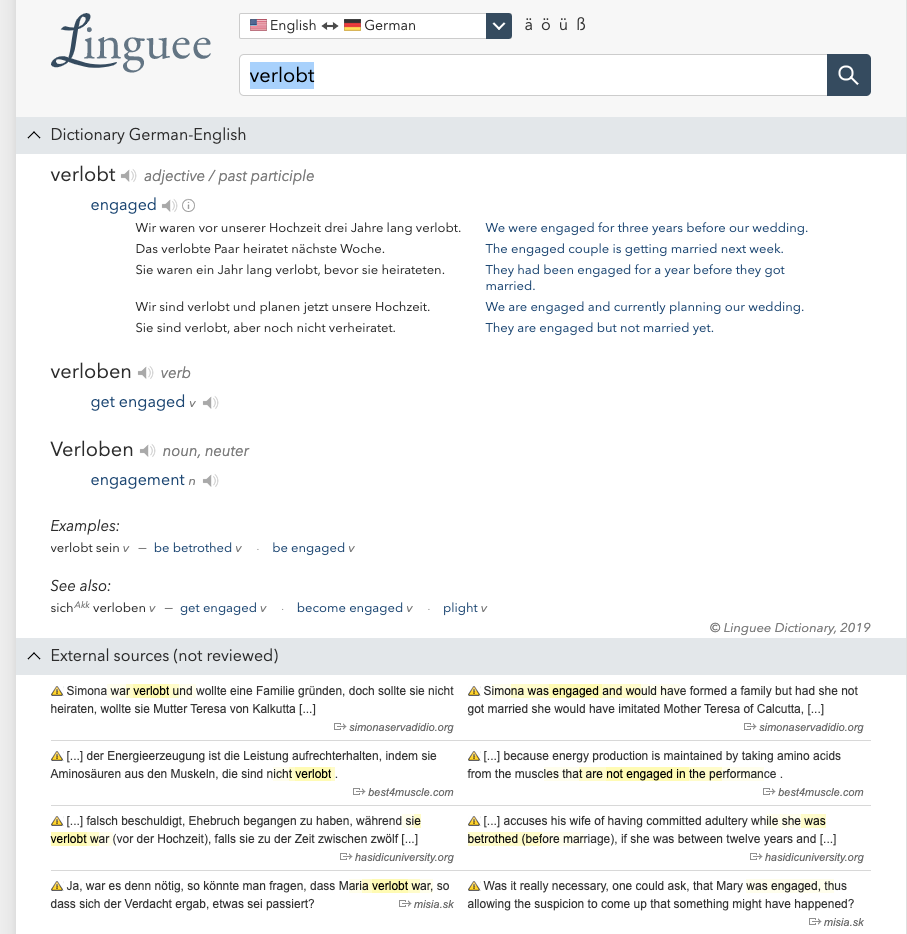 Usually, the translation that occurs the most on the right side is the accurate translation, but make sure that it makes sense within the context of your own document.
Word Reference is a great online dictionary that often provides sentence examples for the word in question. Again, this helps you to understand if your word is being translated correctly in context. Notice how it provides various meanings and examples for the word "married" below.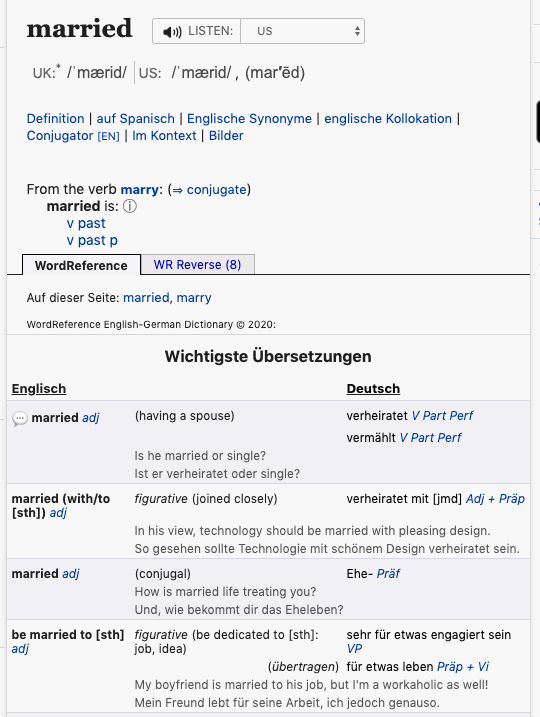 In conclusion, we are lucky we live in an age where there are so many translation tools available on the Internet. However, it's important to understand how each tool works, as this will allow you to make sure you are translating your German words as accurately as possible.
Finally, if you'd like a bit of a boost with the German language, see German Language Insight for Genealogists. And if you do choose to go with a translator, see 5 Tips for Getting the Most Out of Your Genealogy Translation.
Happy translating!