Premium Membership Options to Enhance Your Genealogy Journey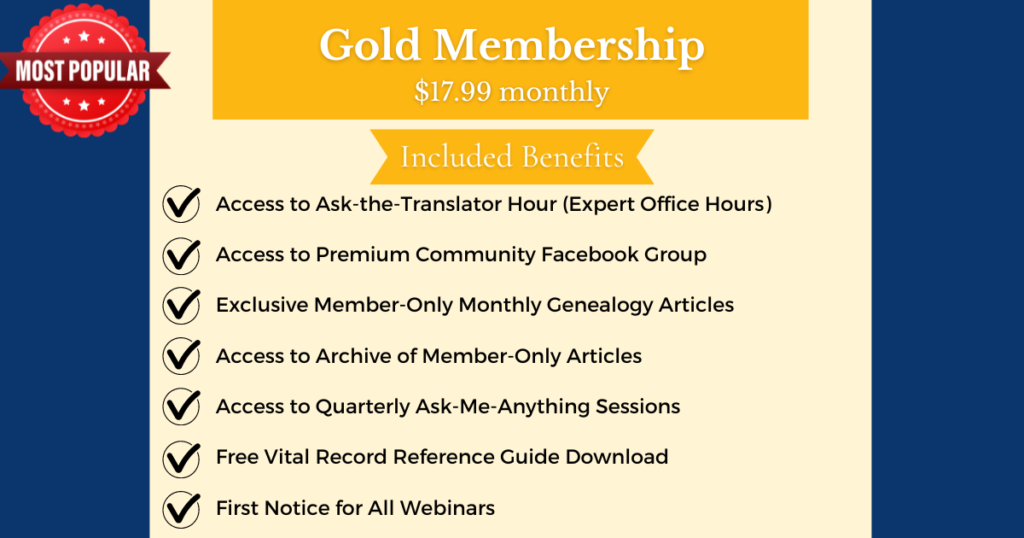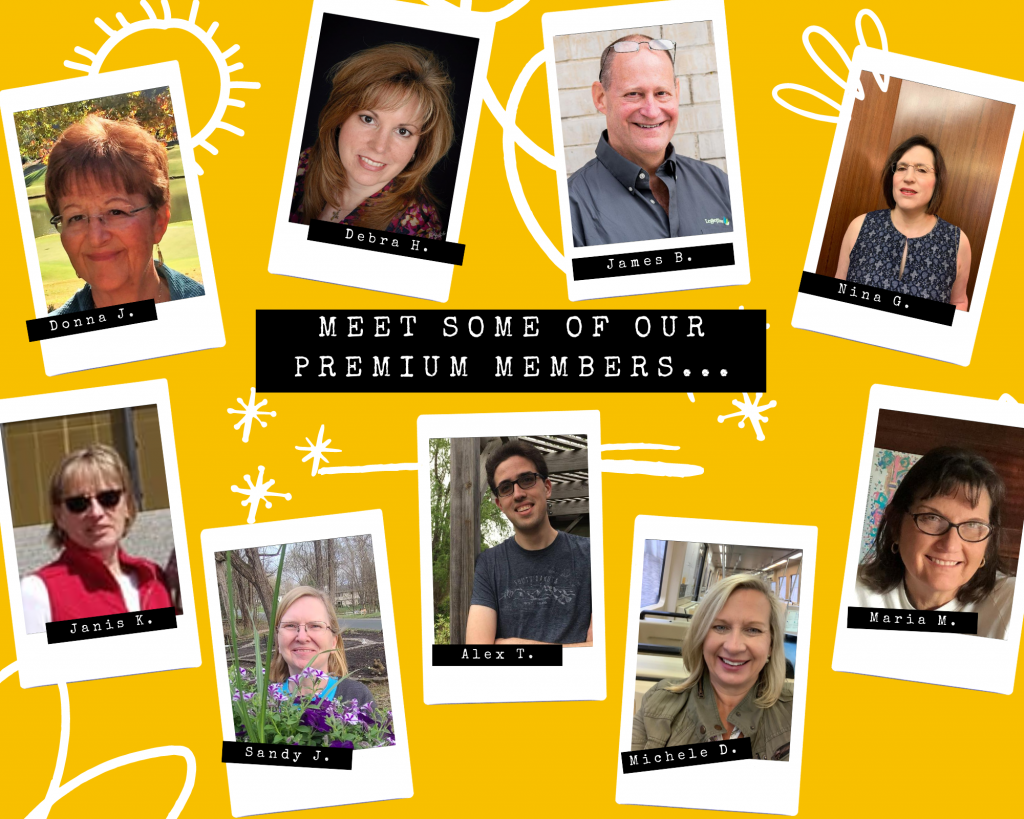 Frequently Asked Questions:
1. What is Ask-the-Translator Hour?
Ask-the-Translator Hour is my weekly "office hour" where you can ask me questions about difficult words on your German document. Working on a record, but stuck on a hard to read word? Maybe your ancestor's town, or a difficult name?  Instead of spending long frustrating hours on it, simply come ask me what it means in our private Facebook group. We meet on Wednesdays at 1:00 ET, but you may post your question at anytime. It will simply get answered during the office hours!
2. I don't know how long I will be working on genealogy for. Can I unsubscribe when I finish?
Of course! This is a monthly membership, and you may unsubscribe at anytime. If you are looking to unsubscribe, you cancel the subscription via your own PayPal account. See more information on how to do so here.  And if you'd like to come back at anytime in the future, we'd love to have you. We have many members who take a break and come back later, depending on when they are focusing on their German research!
3. What are the vital record reference guides?
See here for more information. With the Silver and Gold membership, you get your choice of birth, marriage, or death reference guide completely free. 
4. What are the exclusive monthly articles about?
Articles range from topics on German handwriting to general German genealogy research – all tailored to our specific group to enhance your German genealogy journey. You can browse a list of topics here. 
5. What is the live Ask-Me-Anything (AMA)?
AMA is an informal live Zoom session where you can see me on video and ask me your German genealogy questions – a chance to join the Premium community as we chat all things German genealogy. It differs from Ask-the-Translator in that we will not be looking at your specific documents, but rather addressing general questions. It's a lot of fun and a way to get to know your fellow members – who have the same passion as you!
6. What membership is right for me?
Anyone who is looking to take their German genealogy research to the next level would be a good fit for the Bronze and Silver Membership. The Gold Membership is best for those who are working with German documents and want an extra pair of (professional) eyes to help with those hard-to-read German words!
I can highly recommend the work of Katherine. I used her services to proofread my master thesis and the result greatly benefited from her thorough and detailed checking. Her feedback and comments were very constructive and extremely helpful. Moreover, the work was done timely and she responds to questions quickly. I will definitely use her services again.
Austrian Master's Degree Student