This post contains some affiliate links, which does not affect you at all, but does helps support my business as I earn a small amount from qualifying purchases as an Amazon associate. This in turn helps me to continue supporting you with educational (I hope!) genealogy content. That being said, I personally own – and personally love – anything I recommend, and hope that these resources help you as much as they have helped me. I couldn't translate without them!
"What do you do?" is one of the first questions we ask someone upon meeting. Our occupation defines us, showcasing our interests and illustrating how we spend our time. And just as this is true in the twenty-first century, so too was it for our ancestors (although they perhaps had less choice in the matter than we do – there likely weren't many Uber drivers back then).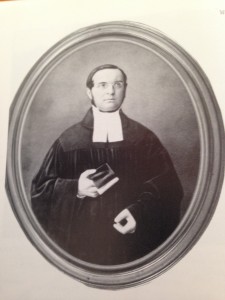 My ancestor was a "Pfarrer" (priest/pastor)
But where do you find your ancestor's occupation? Luckily for you, it's not too difficult. The occupation of your ancestor is almost always right before his name in a document (marriage certificate, death certificate, church book, etc. – although in some church books, it may be shortly after). For example, a certificate might read "The baker Johann Schmidt, born February 5, 1880…", with baker (Bäcker) preceding the name of the person mentioned. In the marriage certificate below, we can see the name Friedrich Gottlieb Christian Eckhardt (beginning on the second line). If we look at the word before the name Friedrich (last word, top line), we see the occupation Schuhmachermeister, meaning that Friedrich was a master shoemaker.

This leads us to the levels of occupations, which were also important for our ancestors.
Occupation levels included:
"Lehrling" – apprentice
"Geselle" – journeyman (apprenticeship complete)
"Meister" – master
These levels, if listed, always follow the name of the occupation. For example, "Schuhmachermeister" is a person who is a master shoemaker. In his earlier life, Friedrich Gottlieb Christian Eckhardt was likely a Schuhmachergeselle, or journeyman shoemaker.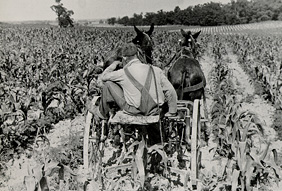 So what occupations were common in the past? Below, find a list of the most common occupations (in my translating experience) for men and women in German genealogy. For an extensive list, Edna Bentz' book If I Can, You Can Decipher German Records offers several pages of German occupations of the past, as well as a sample of how the occupation would have looked in the old handwriting (along with its English translation).
Common Occupations for Men:
| | |
| --- | --- |
| Arbeiter | worker, laborer |
| Bauer | farmer |
| Gastwirt (Gastwirth)/Wirt | innkeeper |
| ________händler | __________ dealer/trader/merchant |
| Maurer | bricklayer |
| Metzger | butcher |
| Müller | miller |
| Schmied | blacksmith |
| Schneider | tailor |
| Schreiner | cabinet maker, joiner, carpenter |
| Schuhmacher | shoemaker, cobbler |
| Tagelöhner | day laborer |
| Tischler | cabinet maker, furniture maker, carpenter |
| Tuchmacher | cloth maker |
| Weber | weaver |
Common Occupations for Women:
| | |
| --- | --- |
| Dienstmädchen | maid, servant girl |
| Dienerin | servant (female) |
| gewerblos/ohne Gewerb | no occupation |
| Hebamme | midwife |
| Krankenschwester | nurse |
| Näherin | seamstress |