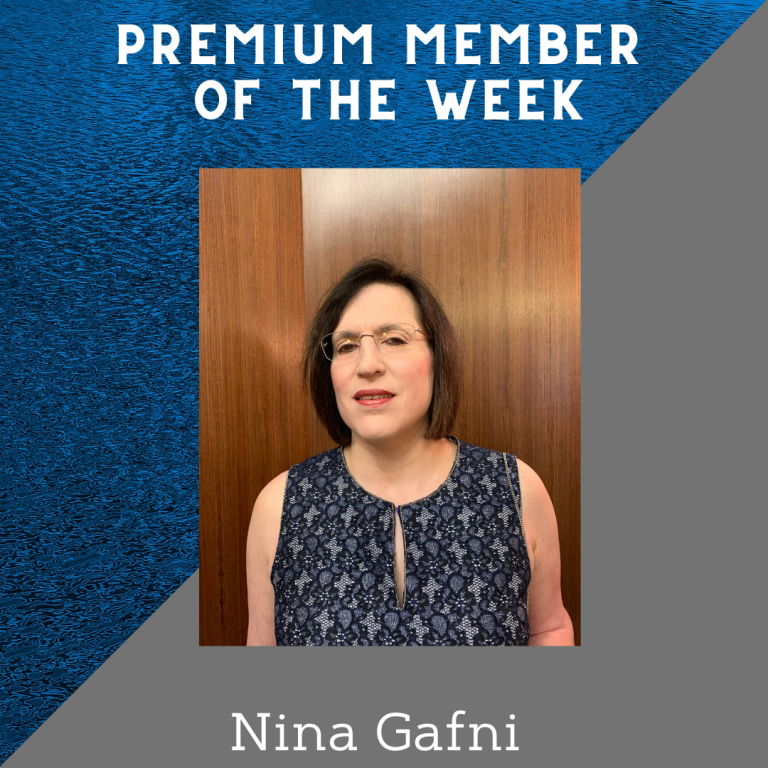 1. WHAT'S YOUR NAME?
 Nina Gafni 
2. HOW LONG HAVE YOU BEEN DOING GERMAN GENEALOGY?
Officially, I've been doing German and German Jewish genealogy for almost a year. Unofficially, I've been doing it my whole life. I was always the one who raided my grandmother's photo albums and wanted to know all about the family history.
3. HOW HAS THE PREMIUM MEMBERSHIP HELPED YOUR RESEARCH?
The
handwriting class
and
premium membership
have been a godsend both on a personal and professional level. I am a professional translator (French, German,  and Italian into English). Genealogy is a big part of my business. That said, as any good translator knows, having other people around to question is crucial to success. Since old handwriting can be tricky to read, you want to get that much-needed second opinion. After all, you want to give your client the best possible translation. 
On a more personal note, I have been working for some time to connect various family branches. My cousin and I have been trying to figure out exactly how we are related. The key is the degree of cousinship between her father, an Austrian Holocaust survivor whose journey took him from Vienna to France, England, Canada, and finally back to Austria, and my great-grandmother. For many years, my cousin's father would not talk about his past. When he finally did, his memory was a bit shaky. My cousin and I have used many different means to track down potential relatives. A chance finding of what is most likely my great-grandmother's birth certificate provided some clues as to other relationships. The premium membership proved invaluable in helping me to decipher the antiquated spelling. Who knew I had an ancestor who was a toll collector, and another who was a shop assistant? 
4. What's One Piece of Genealogy Advice You'd Give to Others?
 I think the most important bit of advice is to check everything. Talk to your family members and get their stories. If you can write these stories down or record them, that's even better. Documenting your family history is especially important when you come from a family with a lot of common first and last names. I have my tree on Ancestry.com. I love it when Ancestry sends me hints. However, you really need to check this against your own documentation. Otherwise, you could end up accidentally adding the wrong Edward Goldberg to your family tree.