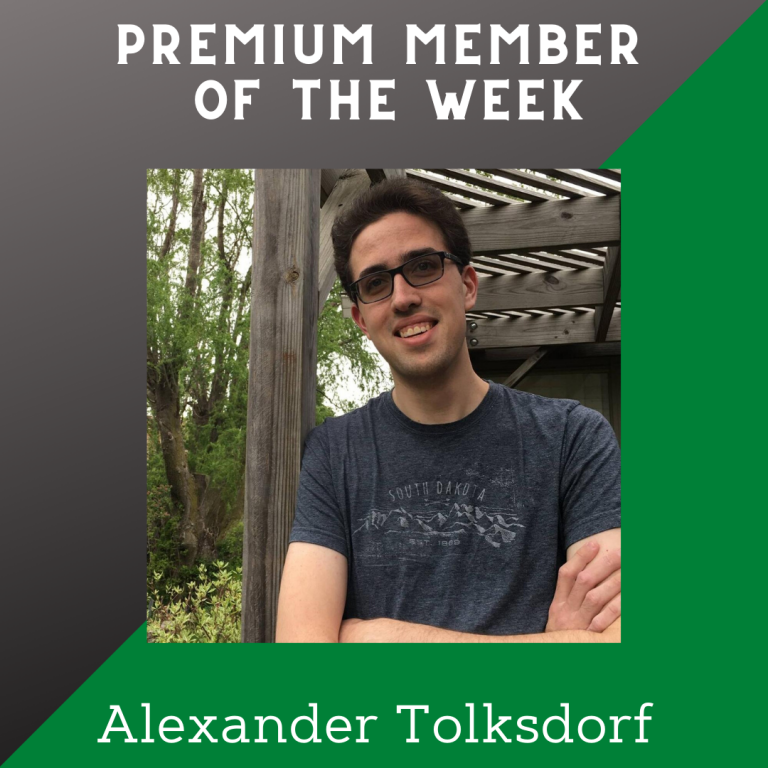 1. WHAT'S YOUR NAME?
Alexander Tolksdorf
2. HOW LONG HAVE YOU BEEN DOING GERMAN GENEALOGY and what got you started?
Over 10 years.
My paternal grandparents immigrated to the United States from Germany in the 1950s. As such, I began exploring my family history directly in German records and sources from the get-go. Indeed, as all of my grandparents immigrated to the United States, Germany seemed like the easiest place to start!
3.
What's your favorite genealogy story from your family?
A story my great grandmother loved to recount. While I never met her directly, the story has been retold through my father. My great grandmother grew up in the Prussian province of Posen, near Ostrowo, on a farmstead, which contained a cherry orchard. She was a young girl when World War I broke out, and one day witnessed soldiers from the Russian army foraging across the farm collecting cherries. One soldier decided to demonstrate his civility to my onlooking family, so he proceeded inside the house to wash the cherries. Unusual for the time, the house contained an indoor bathroom and toilet. Indeed, the soldier spotted the toilet and, thinking it a washbasin of sorts, deposited his cherries in the toilet to wash them — and of course, pulled the lever. As the cherries disappeared before his eyes due to this new dark magic, he proceeded to pull out his rifle and shoot up the toilet while yelling obscenities! Certainly must have been frightening at the time, but my great grandmother always burst out laughing when telling the story!
4. What's One Piece of Genealogy Advice You'd Give to Others?
Always keep looking! Retrace your steps and approach the problem from a different angle. Often time, genealogical records and resources can be difficult to find or access, but will reward your persistence.
5. How has the premium membership helped your research in german genealogy?
 I am actively looking to improve and develop my ability to read and transcribe the old German scripts. The Premium Membership has given me invaluable tips and tricks to analyze a new piece of text and the ample practice to develop my skills.