Everyone loves the Sound of Music (everyone besides Austrians, who, despite it being set in their own country, know absolutely nothing about the film). And what's not to love? A handsome, widowed captain. A lovable yet spunky governess. Seven children. And a heartwarming story as that captain falls in love with the governess and they all become one big happy family. However, having watched the movie countless times, I never knew that a similar story had occurred to my very own ancestors. In this particular story, we need to go back to the tiny town of Enkirch, Germany in the mid-19th century: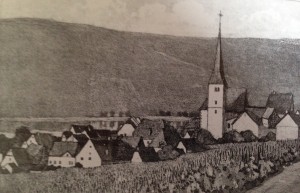 My great-great-great-grandfather, Pastor Wilhelm Daniel Müller (born 1811), must have been one of the unluckiest men in marriage. In 1843, he married a young woman named Mathilde, who, after bearing him one child, died of a cold a year later. After a year had passed, Wilhelm Daniel married another woman, a widow named Philippine Amalie. However, less than a month after the wedding, Philippine also died, leaving Wilhelm Daniel alone yet again.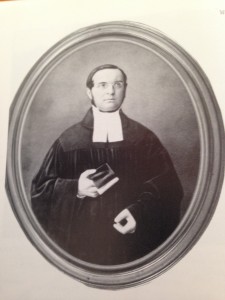 Two years later, Wilhelm Daniel decided to test his luck and get married a third time, this time to a Swiss woman named Jeanne Marie Antoinette Charlotte Fol (imagine learning to write that name as a child). With Marie, as she was known, Wilhelm Daniel had seven children, six of whom survived infancy. Although this marriage lasted much longer than the previous two, Marie died in 1863, leaving Wilhelm Daniel on his own with seven children (sensing the Sound of Music comparison coming?)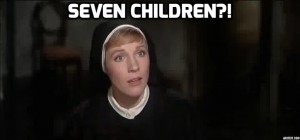 No, he didn't go to the local convent to hire a nun, but he did need help. At this time, first-born Selma was 17, while the other six children were between the ages of two and 11. Quite a brood for a man to raise on his own. His sister came to assist him at first, but it proved too much for her alone. Therefore, a young woman, twenty-year-old Adolphine Baersch, was hired to help out in the large household. Although I can't guarantee that Edelweiss was sung, Wilhelm Daniel did follow in Captain von Trapp's footsteps, eventually marrying the young woman who cared for his seven children on February 18, 1864.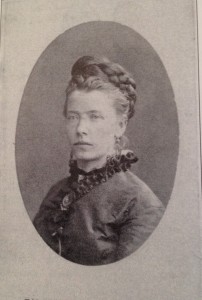 Housekeeper Adolphine was my great-great-great-grandmother. She and Wilhelm went on to have six children of their own, one of whom was Fritz, my great-great-grandfather who emigrated to America and started the American branch of the Mueller family (From Germany to Missouri: My Own Family Story). Wilhelm Daniel was saved needing to marry a fifth time, as he died in 1870, almost 50 years before Adolphine herself passed away.
While Wilhelm Daniel was a pastor, not a captain, and Adolphine was a housekeeper, not a governess/nun, the parallels to the beloved Hollywood film are nevertheless quite similar. However, as happy as I was to find this Sound of Music story in our family history book, my Austrian husband smugly reminded me that his family story is much better. His great-aunt was the housekeeper and cook for the real Von Trapp family in Salzburg. Can't win them all I suppose.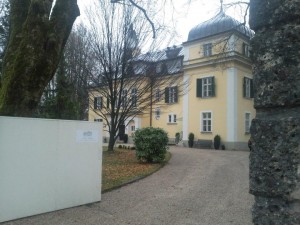 Sound of Music Image: https://www.getyarn.io/yarn-clip/bd672433-49ce-4e31-a116-a16ab2c623fd